Double Olympic gold medal winner Ingrid Klimke talks about steaming hay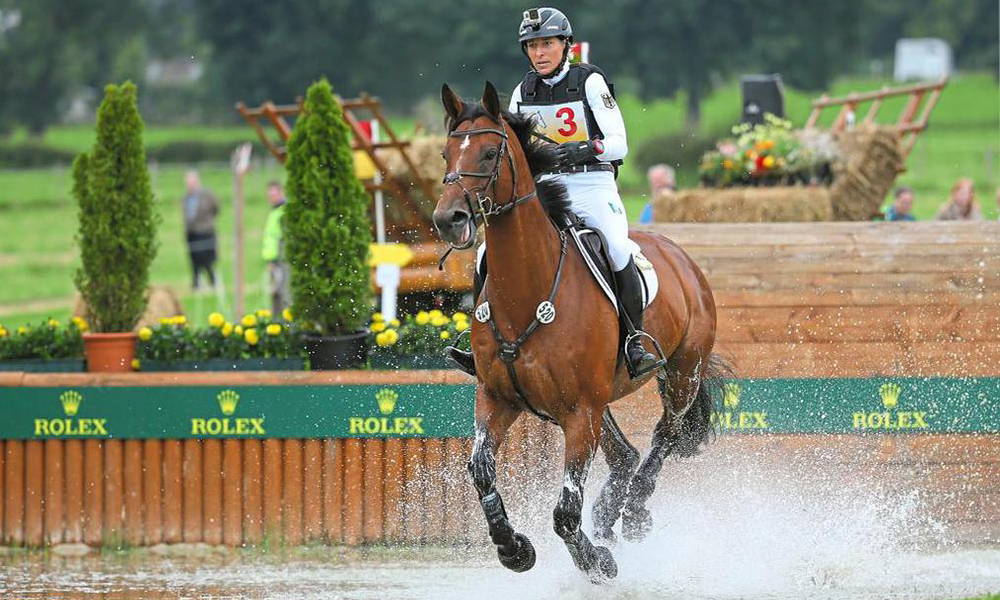 Dressage superstar and horse health company team up over shared priorities.Ingrid Klimke is a German eventing rider and has attended five Olympics from 2000 to 2016, and has won two gold medals in team eventing, at the 2008 and 2012 Summer Olympics. At the 2016 Summer Olympics she won a team silver with Hale-Bob. In January 2012 she was appointed to the position of "Reitmeister" (Riding Master, a special title of the German Equestrian Federation). Klimke is the second woman ever to be appointed as "Reitmeister".
What Ingrid says about steaming hay with a Haygain Hay Steamer -

"Not only I like Haygain very much, but especially the horses. They all love to eat the hay from the Haygain and I found out in Tryon at the World Championships that my favourite hero Bobby really likes it a lot. So we decided we would take it at home and we take a Haygain to the shows, it's dust free and so it is very good for the breathing and especially they keep eating all the show long."
Get the Haygain Newsletter
Subscribe for the latest news, health advice, special offers and competitions. Fill out the form at the bottom of this page.