Developed by riders, for riders, we understand the importance of clean forage
in maintaining the overall well-being of the horse.

Haygain Ltd. is a rapidly growing international company dedicated to the health and well-being of horses.
With headquarters in Berkshire, UK, we are known for our patented, science-backed products such as the hay steamer and the ComfortStall padded flooring system; all designed to help owners deal with the issues that come with domestication of horses.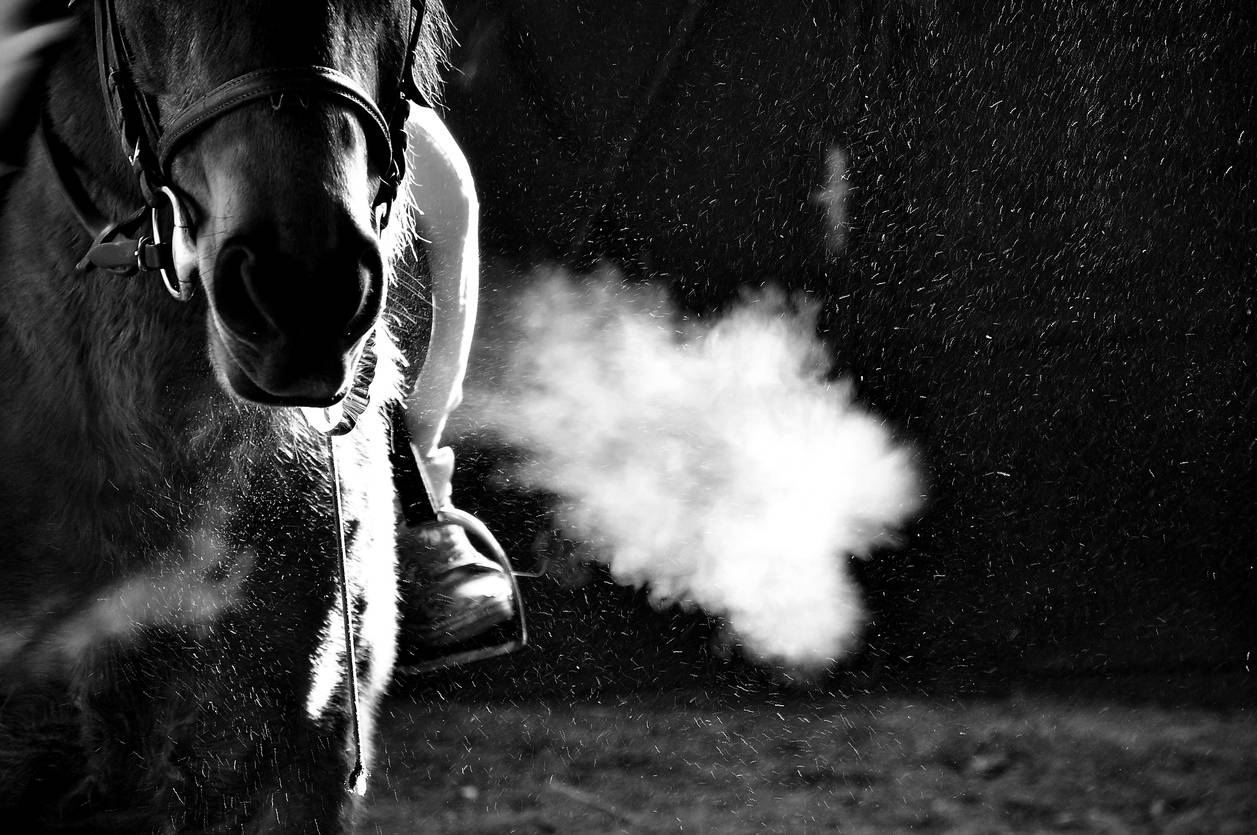 The feral horse leads a very different life from his domesticated counterpart.
In the wild, a horse typically varies its time among different activities, such as drinking, eating, resting, and socialising. The health and well being of horses depends on a constant access to varied, low-quality forage day and night, as this is the way they have evolved to survive.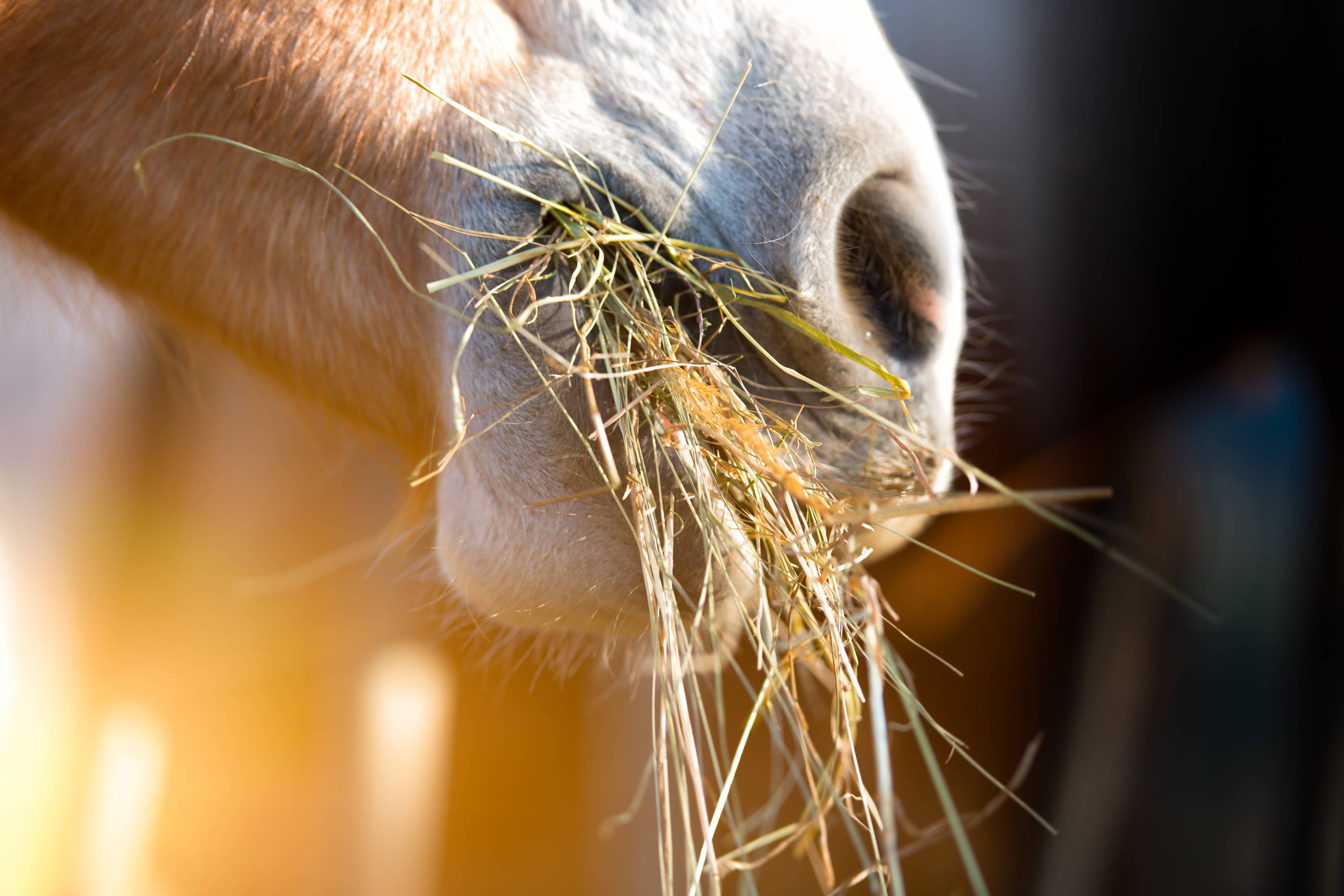 However, in a domestic environment horses spend only about 10% of their time feeding, when high-energy concentrate meals are served.
This feeding schedule, with long periods of food deprivation, does not suit them and often leads to health problems including colic, obesity, gastric ulceration as well as a host of undesirable stereotypical behaviours such as "weaving" and crib-biting.
Domestic horses also suffer from respiratory diseases caused by the fungi, dust, and mould in their forage and urine-soaked floors, as well as poor musculoskeletal health because of an unnatural feeding position.
Haygain began when a group of riding enthusiasts in southern England became concerned about the coughing, nasal discharge, and other respiratory problems they observed in their horses.
They suspected that the airborne respirable particles naturally found in forage were the problem. Soaking hay, the centuries-old method of removing these particles, obviously wasn't effective.

High temperature steaming, on the other hand, appeared to be an excellent option to be looked into.

Working with researchers at the University of Bristol and the Royal Agricultural University (RAU), the group succeeded in producing a few prototype hay steamers.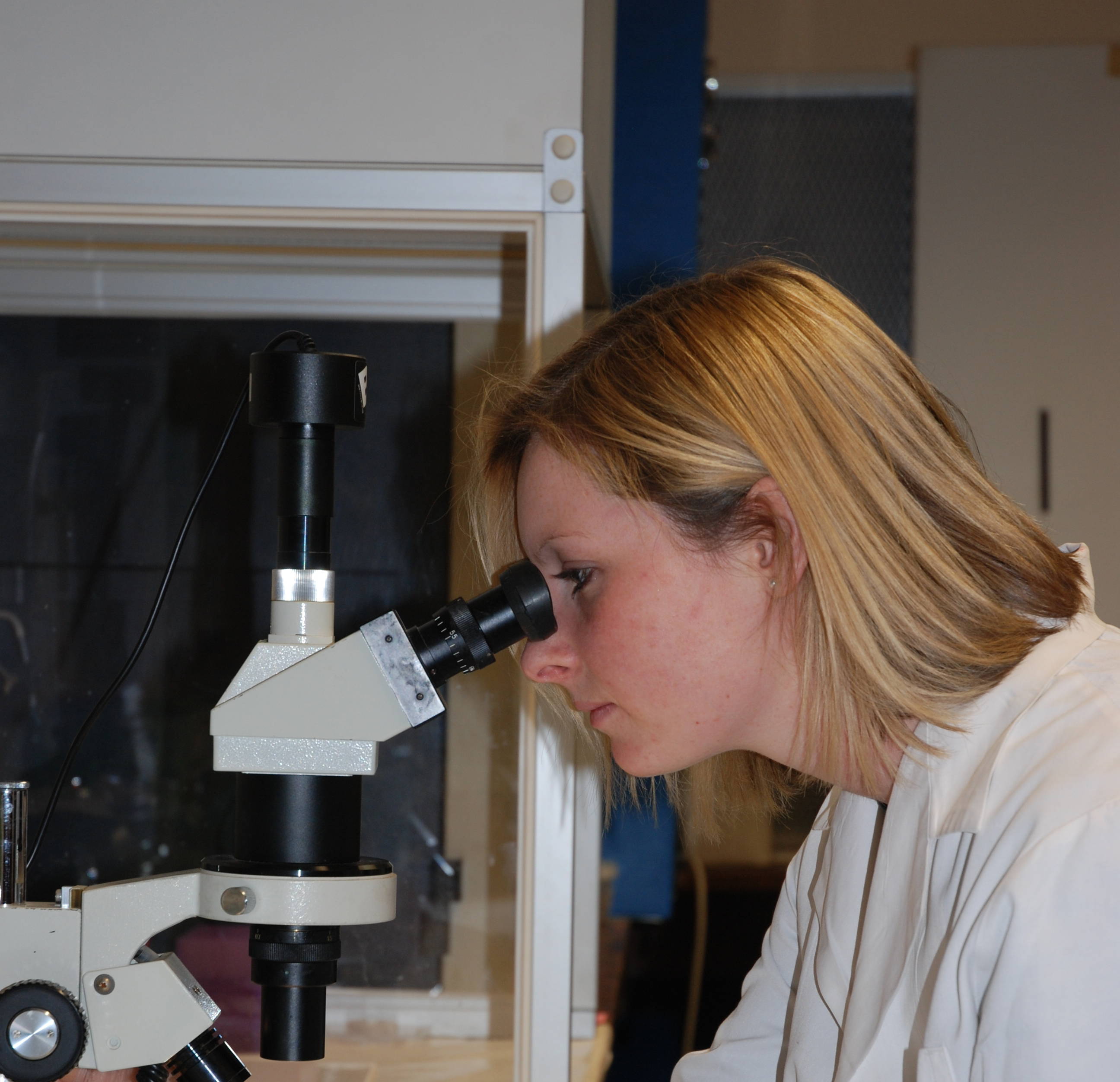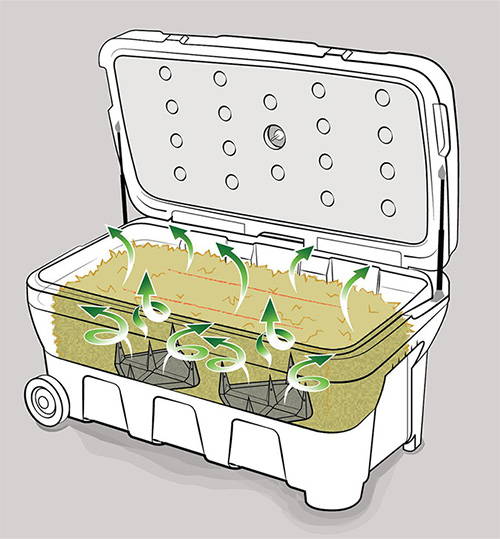 By 2007 the Haygain project had evolved into a prototype that was effective and reliable.
It relied on a unique, patented method of steaming hay consisting of an insulated steam box with spikes that pierced the hay and injected the steam from the inside out, evenly distributing the steam throughout the hay, and heating it the hay to high temperatures.
The result: clean, dust and mold free, palatable hay.

Following two years of research and development in cooperation with the Royal Agricultural University, the first manufactured Haygain hay steamer was launched on the equestrian market at the British Equestrian Trade Association Trade Fair in 2009. A UK patent was granted the same year.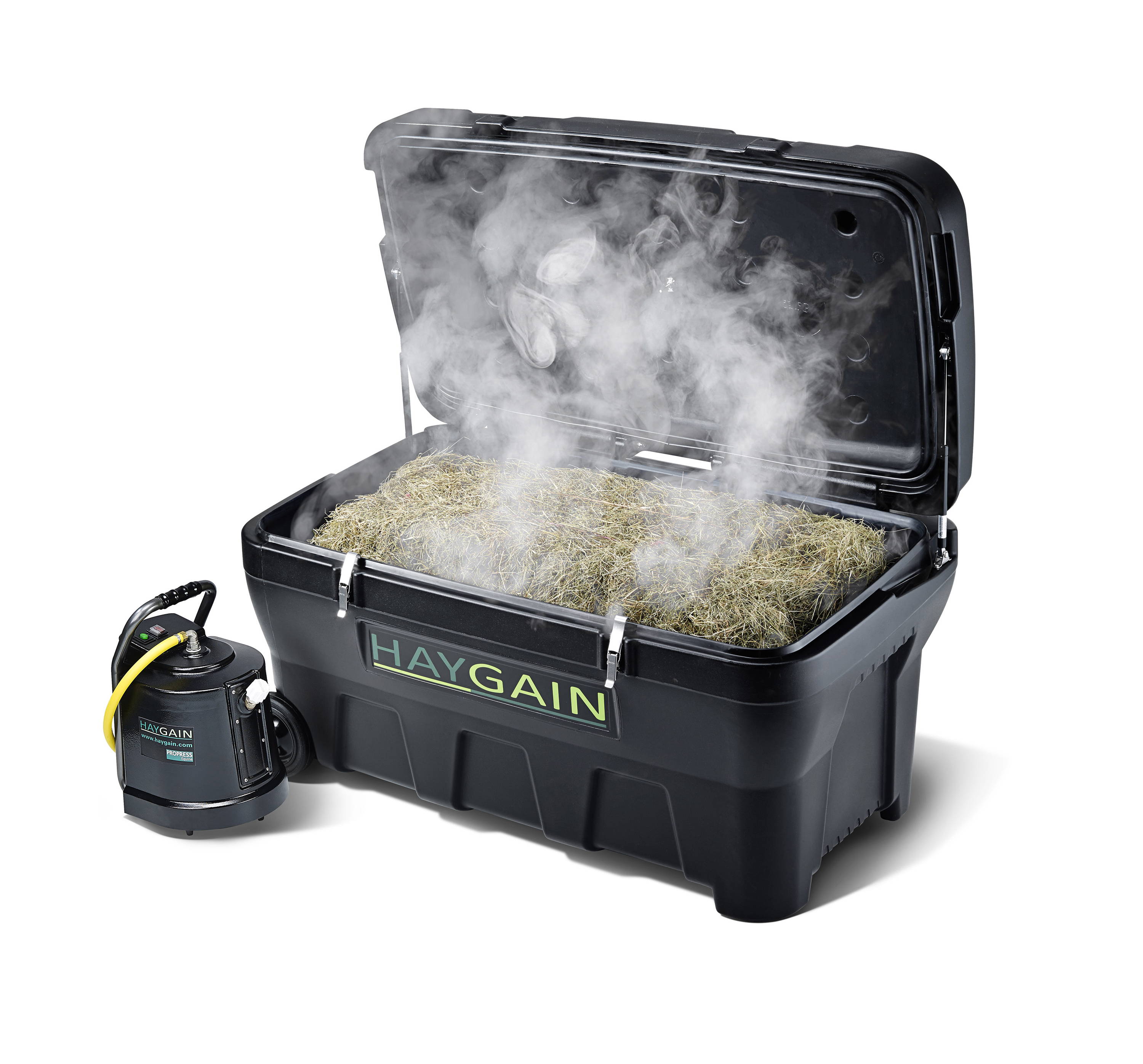 The hay steamer rapidly caught on, attracting acclaim from scientists, veterinarians, racing trainers, and Olympic riding champions.
Among the high-profile users of Haygain products are top international champions in jumping, dressage and eventing at the very highest levels.
Over 15 peer reviewed published research articles show that. among others, the Haygain method is:
Is effective in reducing airborne respirable dust in hay by up to 98%

Kills the mold, fungal spores, bacteria and yeast that can cause equine asthma and chronic respiratory inflammation

Reduces the odds of having Inflammatory Airway Disease by 65%

Maintains nutrition and digestibility
Horses are highly sensitive to respirable dust in hay, especially to mould, fungal spores and bacteria.
Prolonged exposure to these particles can cause serious respiratory disease in the horse including equine asthma, Inflammatory Airway Disease (IAD), Recurrent Airway Obstruction (RAO), plus broken wind and heaves.
Common symptoms include a persistent cough, nasal discharge at rest or after exercise, and an increased respiratory rate.
In addition, owners observe that their horses recover more slowly after exercise and generally perform less well in competition.
This condition is extremely common: one recent study showed that up to 88% of the horses examined suffered from IAD. Horses on Haygain steamed hay reduces chances by 65% of getting this.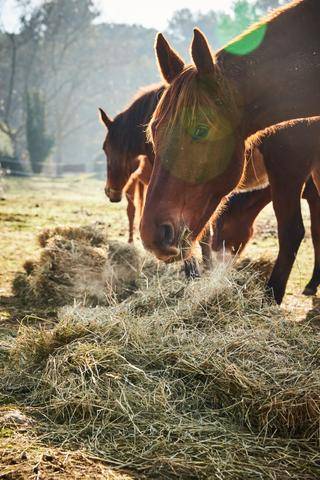 Today Haygain offers three models of hay steamers.
Following the successful launch of the first hay steamer, Haygain released a smaller, "half bale" model as well as a one-horse model that can be easily transported to shows.
Haygain hay steamers continue to be manufactured in the UK and are sold both directly and through a number of distributors worldwide.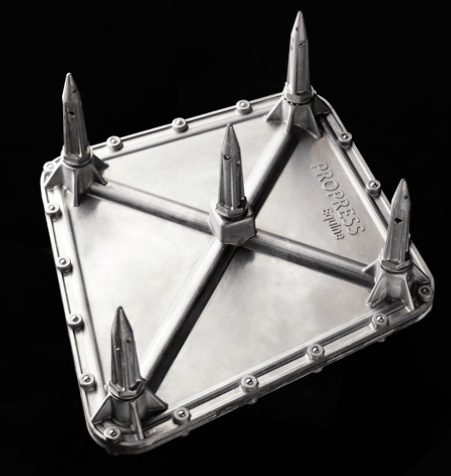 As the company has grown, we have added other complementary equine health products to our portfolio in keeping with our goal of helping owners to deal with the issues that come with the domestication of horses.
February 2017: Launch of the Haygain Forager, a slow feeder for horses that provides a natural way to slow down the pace at which they eat in order to reduce the risk of colic, gastric ulcers, obesity and laminitis; common side effects from stabling and infrequent eating.
June 2017: Acquisition of ComfortStall, Inc., a US-based company that manufactures and distributes a sealed, impermeable, padded orthopaedic flooring system. The flooring has a number of benefits including preventing undesirable liquids seeping in to floors and producing ammonia gas, reduced bedding, easier cleaning, reduced dust, and providing unparalleled comfort and joint support for the horse. Read more.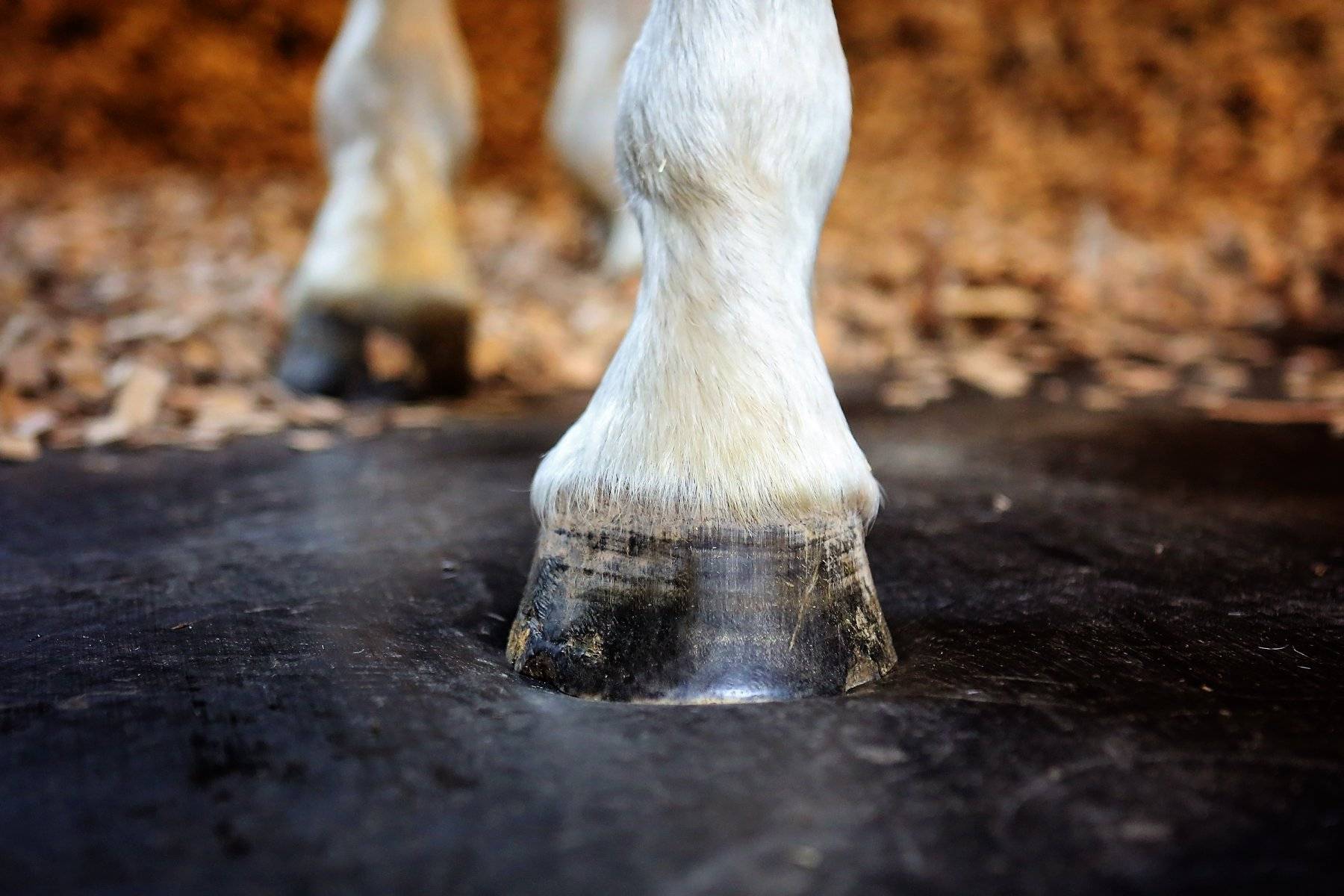 "It's been a game changer. Havanna loves her hay, she's eating well and she's not having the allergic skin symptoms. She is shiny, well-muscled. It smells so good I want to eat it myself. It's a fabulous machine that I can't say enough good things about."
Ashley Holzer, International Dressage Rider, Team USA
4x Canadian Olympian, One Olympic medal

With our diversified portfolio of scientifically backed, propriety products, endorsed by many of the world's leading show jumpers, eventers, dressage riders, and racing trainers; Haygain addresses a well-defined niche market of customers who care passionately about their horses and want to provide them with the best possible equipment.
Whether used for work, sport, or companionship, horses in both Europe and North America have long been an integral part of society. Equestrian sports provide both pleasure and jobs and have proved resistant to economic downturns.

Haygain is present in more than 20 countries, including our target markets of Europe, North America and Australia. There is an estimated 58 million horses worldwide, and thanks to a growing awareness of the benefits of steaming hay, Haygain is enjoying rapid growth.
The company produces the only effective, scientifically proven hay steamers on the market. With no competition, no regulatory issues, and high barriers to entry we look forward to years of continued high growth in our efforts to reduce the stress on horses and help them to enjoy better health.
Company Management and scientific advisors
Haygain's highly experienced management team, board of directors and advisory board has put the company on a path of exponential growth. In addition Dr Emmanuelle van Erck-Westergren, a renowned UK Belgian veterinary internal medicine expert, and Professor Meriel Moore-Collier, Dean, School of Equine Management and Science at the Royal Agricultural University, provide regular scientific support to the team.
Backed by a high quality, and diverse group of investors, that fully support our development into the leading issues of equine health and well being that come with the domestication of horses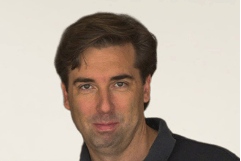 Edzo Wisman - Chief Executive Officer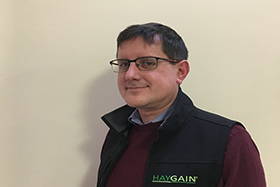 James Miles - Director of Supply Chain and Operations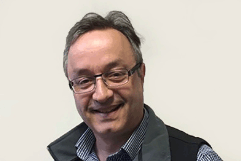 Matthew Brown - Director of Marketing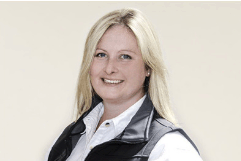 Becky James - Director of Technical Sales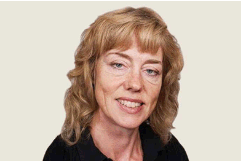 Professor Meriel Moore-Colyer - Scientific Advisor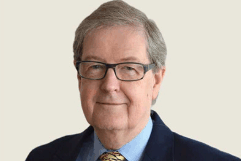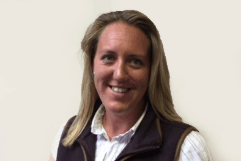 Jemma Woolford - Account Manager
Dr van Erck Westergren - Non Executive Director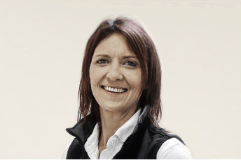 Siobhan Beauchamp - Supply Chain and Operations Manager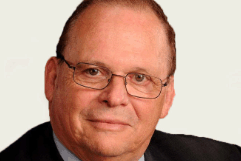 Gaëtan Lussier, OC, BSA, MSc, PhD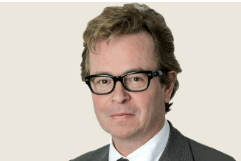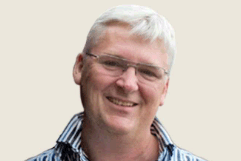 We are passionate about finding new ways to improve the health and well being of horses. To this end we continue to research equine respiratory, gut and musculoskeletal issues and conditions with an international network of leading scientists and veterinarians.
As we strive to improve equine health and well being, our growing portfolio of scientifically backed, proprietary products will continue to address the issues of domestication, including respiratory, musculoskeletal, and gut health.Haygain offers clean, organic solutions and is dedicated to bringing the pleasures of horse riding to the community, including disabled riders. Our values include equality and sustainability; our mission is to enhance the well being of horses and their riders through improved knowledge of their needs.
To provide scientifically backed organic solutions (no pharmaceuticals) to return horses back to their natural state, away from the issues and implications of domestication.
Equality, sustainability and community support
As a responsible business Haygain is driving equality and inclusion across its organisation.
Haygain also has a strategy in place for increased sustainability and have set ourselves a target to reduce our environmental impact by 25% over 10 years.
Haygain works actively with the community to help and support the riding community; sponsoring disabled/mobility impaired riders and horses, and providing ongoing research and information of respiratory health.