About Haygain Hay Steamers
Why feed Haygain steamed hay?
Even the best quality hay can be full of dust, bacteria and pathogens. These particles are a threat to horses because they can lead to severe respiratory and digestive health issues.
Haygain's patented steaming technology is the only scientifically proven way to purify hay and haylage, eliminating up to 99% of these harmful particles including dust, bacteria, fungi and mould spores. Also the purification process means that no essential nutrients in the hay are lost during steaming.
Does your horse cough, have a runny nose, have digestive issues or lacking in performance and condition? This could be a sign of a health problem associated with the forage you feed.
Feeding Haygain purified steamed hay has 6 main health benefits - respiratory health, digestive health, palatability, hydration, allergy related skin conditions and performance.
Who uses Haygain Steamers?
Haygain Steamers were developed by riders for riders. The scientifically proven health benefits of steaming hay with Haygain mean that they are used and recommended by veterinarians, professional riders, horse owners, trainers and scientists all over the world.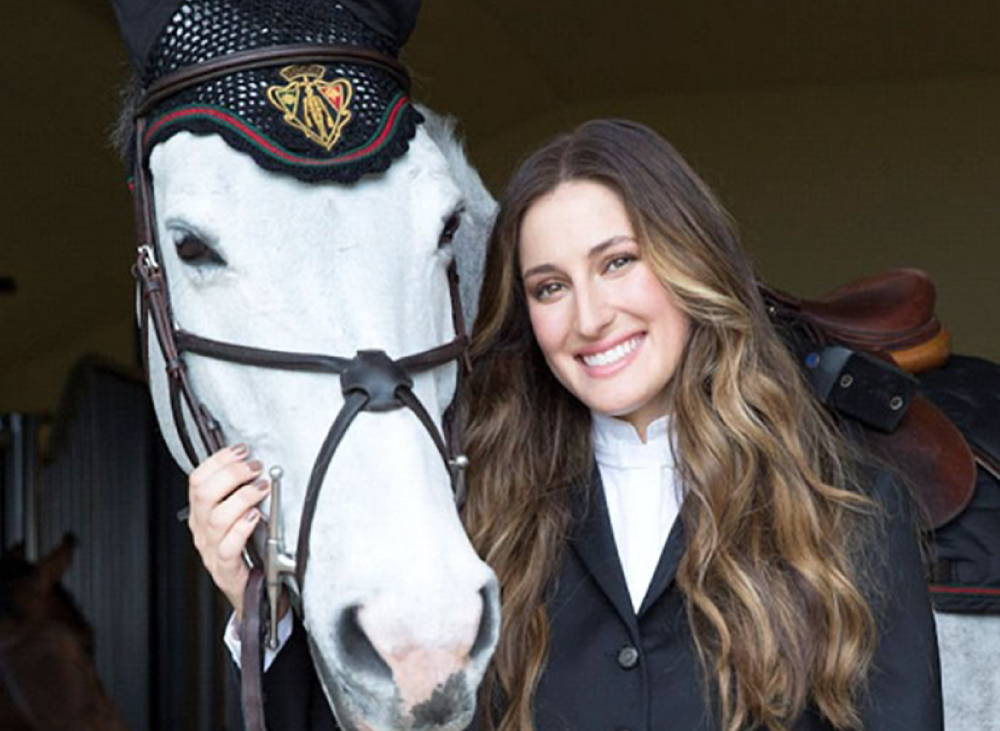 More and more champions are turning to steamed hay every day!
"I love using Haygain Steamed Hay because it helps improve my horses' respiratory conditions and stops them from coughing, with Haygain's help, I can make sure the hay wherever I go is never dusty and it's bacteria free, so my horses don't have any issues during competitions."
Jessica Springsteen
Team USA - Olympic Team Alternate: 2012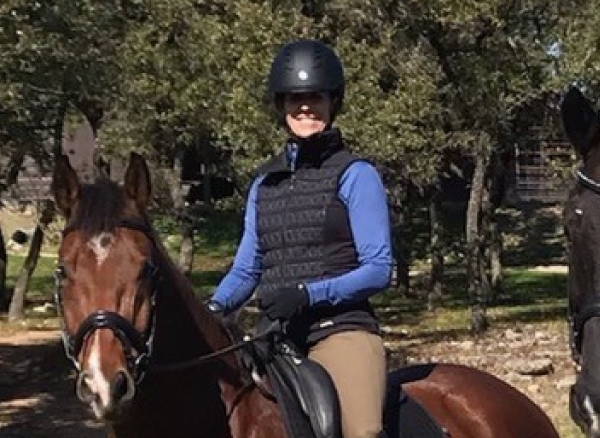 Horse owners, just like you, swear by Haygain.
"Rumi used to dunk his hay in the water trough. That was great for hydration, but made a terrible mess. Plus, wet hay can be a petri dish of bacteria growth if left uneaten for even a short period of time. Hay dunking is another thing of the past since Rumi began on steamed hay."

Anne Klein
Amateur dressage rider,
Texas
.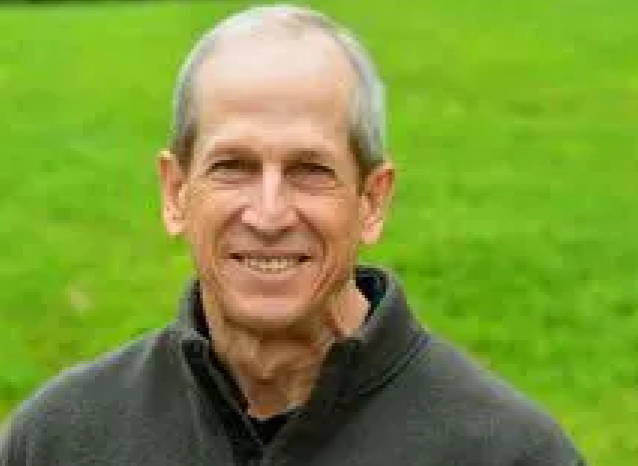 Haygain products are endorsed by well known veterinarians all over the world.
Veterinarian Steve Engle, DVM suggests that all Margie's Engles horses are getting steamed hay as an all-around preventative measure for their respiratory health.In his view, inflammation throughout the horse's body is the biggest performance limiter.
Steve Engle

Davis Equine LLC
Virginia, USA
How can I fit steaming into my daily routine?
Steaming hay with Haygain couldn't be easier, as is fitting it into your daily routing. Steaming takes around an hour and your steamer can be fitted with a timer to switch it off at the right time. During this time you can get on with your daily routine or riding your horse.
Steamed forage can be fed straight away but it can also be left in a Haygain Bale Bag or a clean environment for 24 hours meaning that you can steam in advance.
Want to give steaming a go? We offer a 'try before you buy' service so you can make sure steaming is the right option for you. Click below to contact us to arrange a trial.
Developed and tested with The University of Bristol and The Royal Agricultural University, UK, Haygain's hay steamer has two unique features:
Patented manifold system which is designed in a deltoid configuration resulting in the most effective way for injecting high temperature steam evenly throughout the whole bale of hay. A bale of hay is steamed from the inside out!
Thermally double insulated chest which enables the injected steam to reach ultra high temperatures, around 100oc. The aluminium materials used for the manifold, help to raise the temperature in the chest, increasing the efficiency of the unit.
When the steam reaches ultra high temperatures it can effectively kill the mould, fungi, yeast and bacteria in hay and reduce up to 99% of respirable dust particles.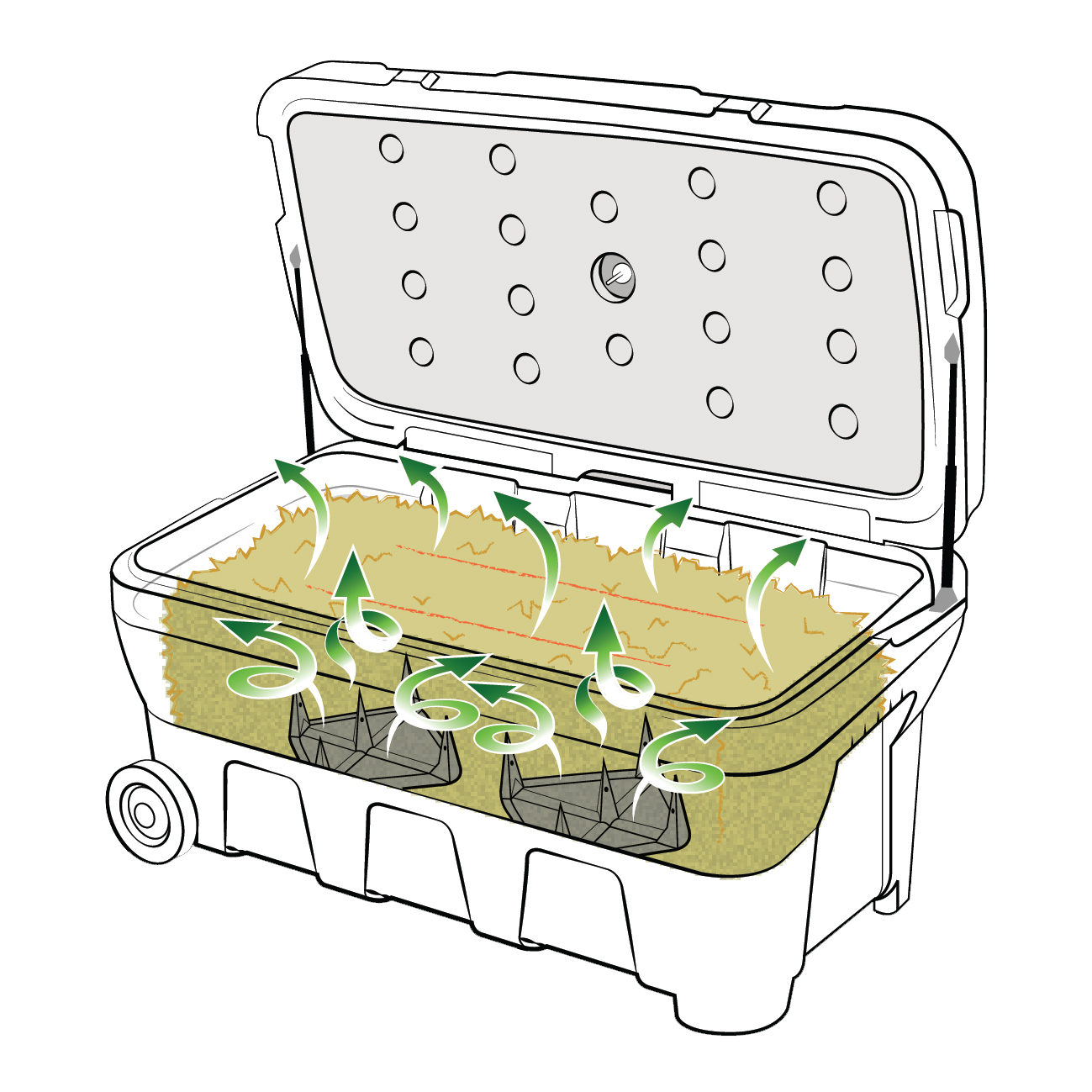 Double skinned thermally insulated chest


Unique patented spike system pushes steam to the centre outwards, distributing it evenly through the hay

Robust steam generator ensuring chest reaches over 100 degrees


Choose the model right for you
Ideal as a travel unit for shows and competitions

Feeds one horse, ideal for everyday use on the yard

Holds up to 7kg of forage either in a haynet or loose wedges
Holds up to 15kg of forage either in a haynet or loose wedges
Powered by one boiler and two of our patented spiked manifolds

Holds up to 35-40kg of haylage or a fully strung bale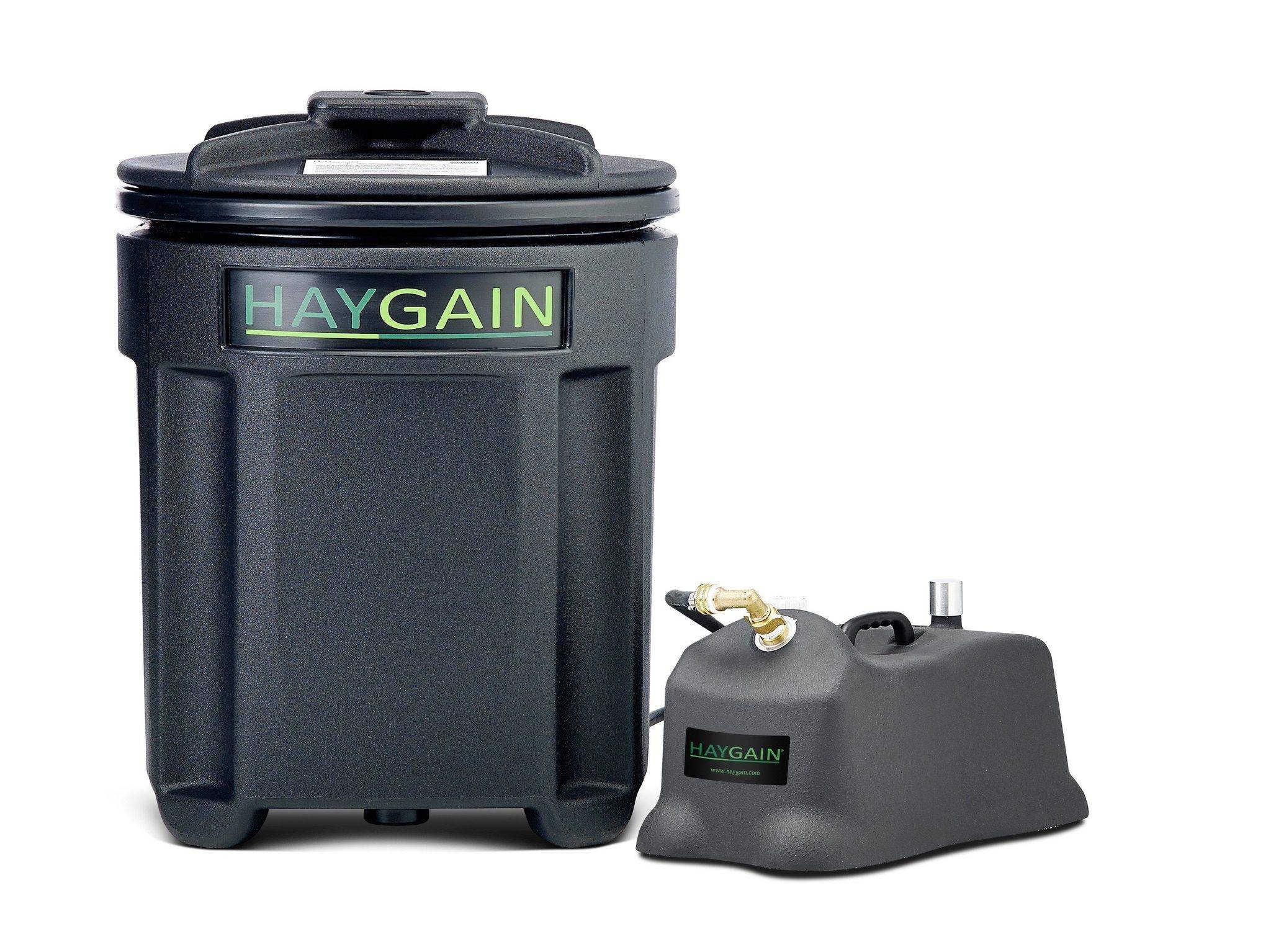 Ideal as a travel unit for shows and competitions

Feeds one horse, ideal for everyday use on the yard

Holds up to 15.4 lbs of forage either in a haynet or loose wedges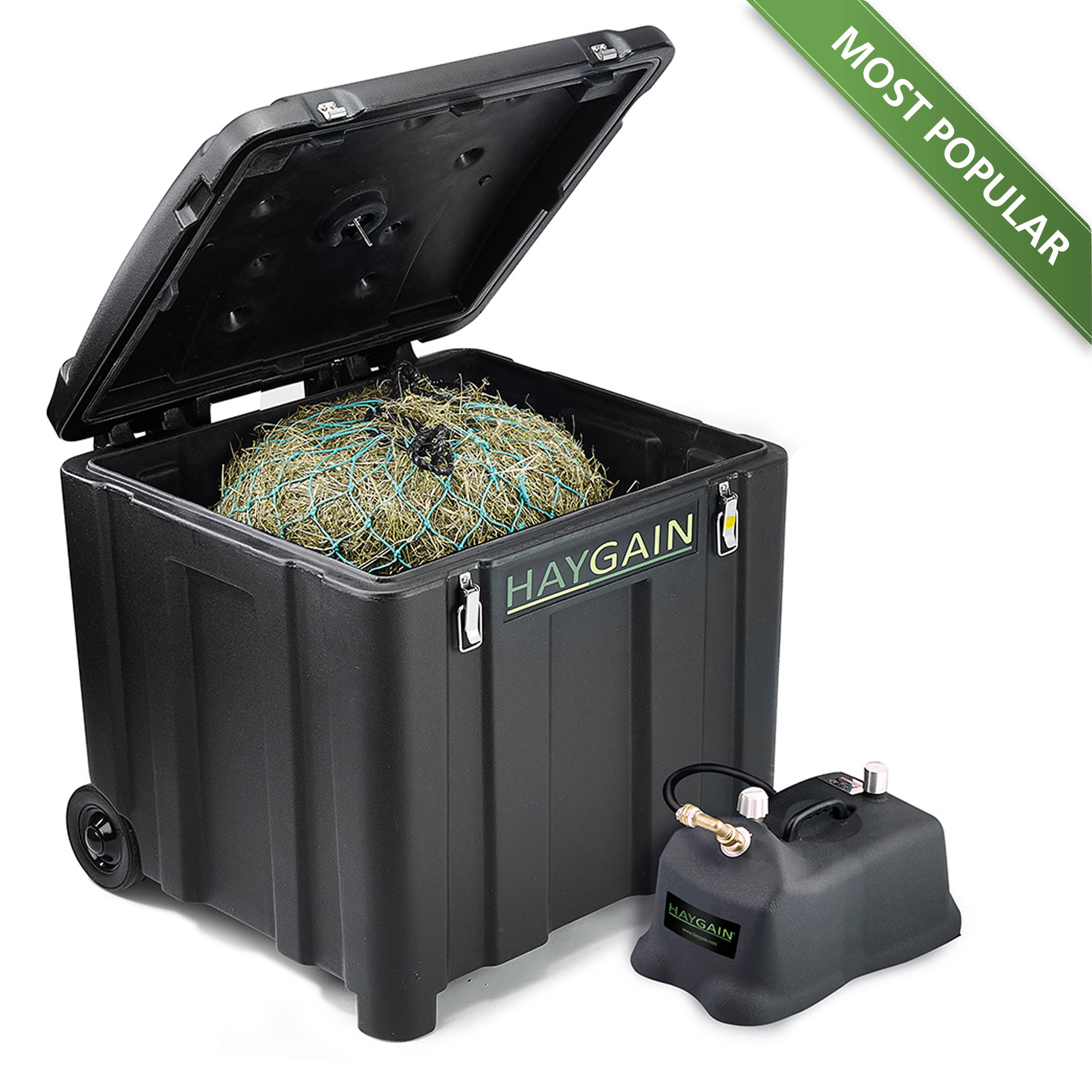 Holds up to 33 lbs of forage either in a haynet or loose wedges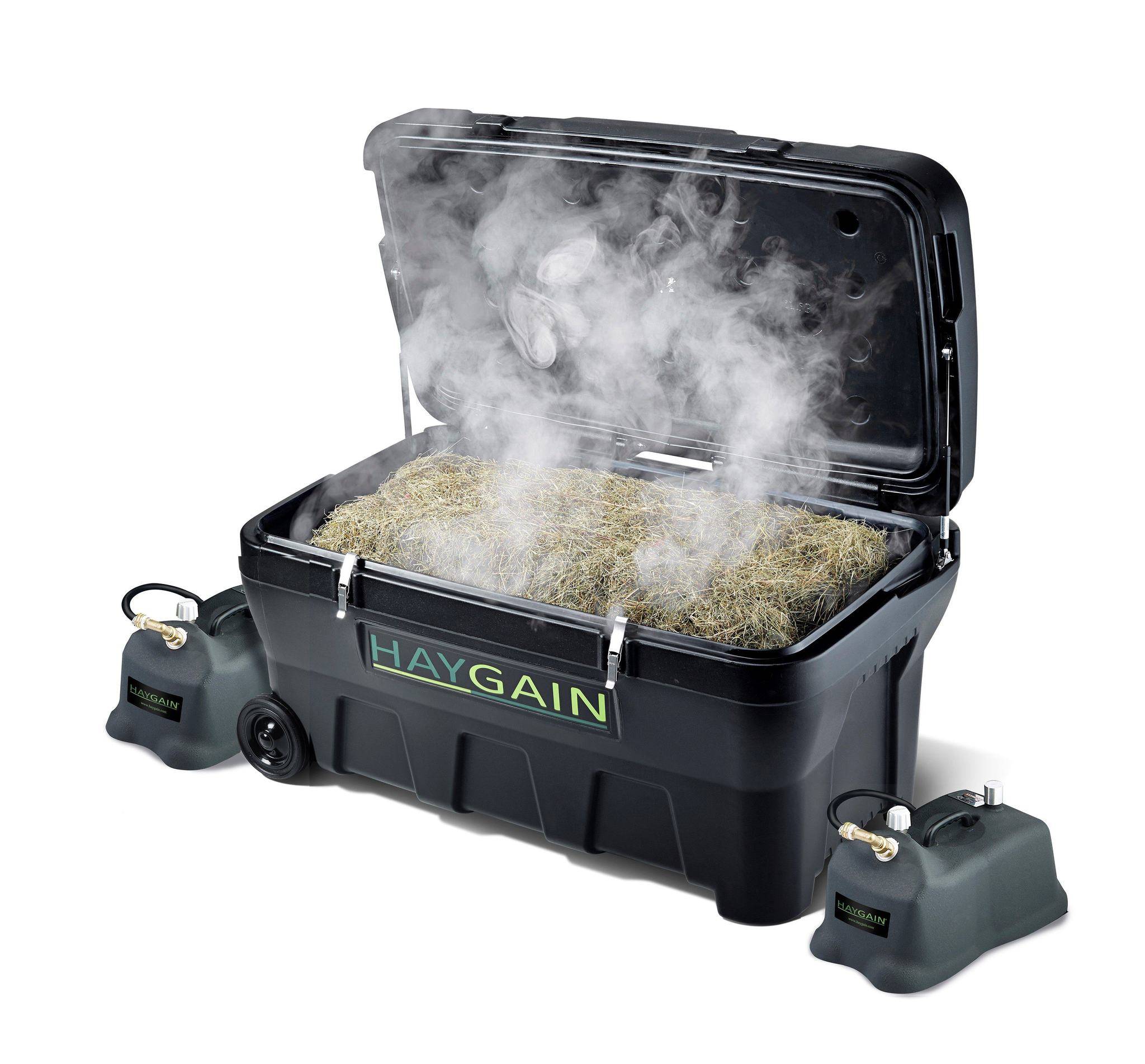 Powered by two Jiffy boilers and two of our patented spiked manifolds

Holds up to 77-88 lbs of forage or a fully strung bale