Performance & Other Benefits

Respiratory health, digestive health, hydration and diet can have a huge impact on performance and often be the key to success.

By reducing 99% of airborne respirable dust, mould, fungi and bacteria in hay and haylage, steaming hay should be a top priority for the performance horse.

Haygain hay steamers are used and recommended for performance by world-class riders, trainers,veterinarians and scientists globally.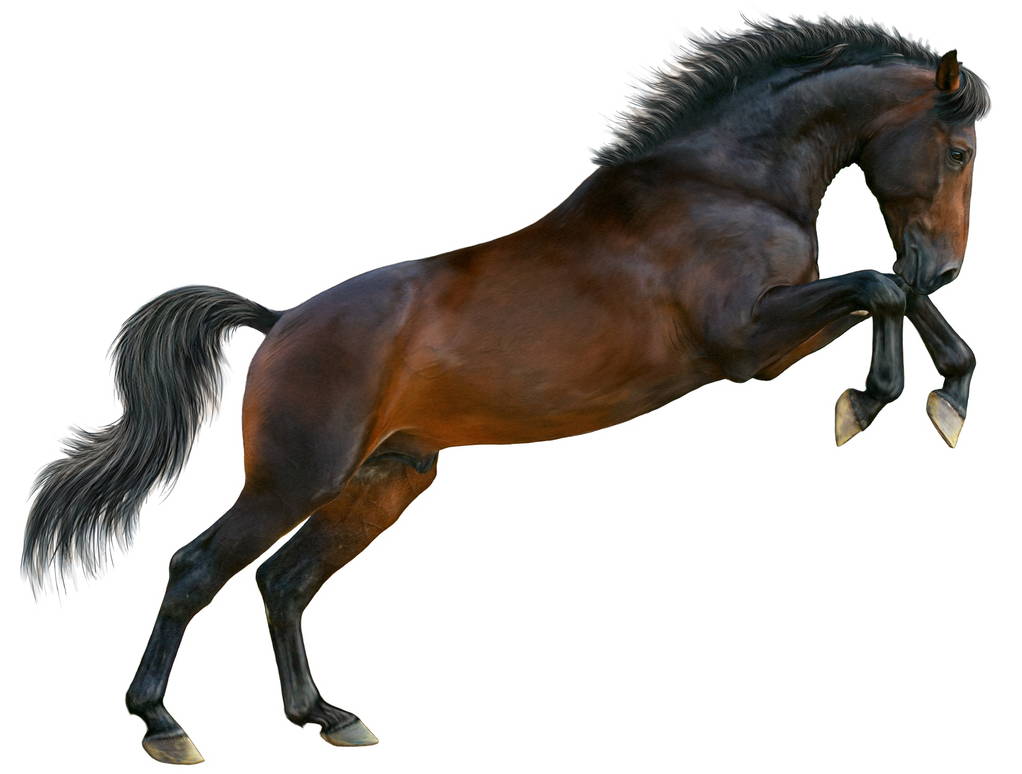 Poor performance can often be a combination of factors resulting from physical or psychological health issues. The quality of forage fed to the performance horse can be the deciding factor in how well a horse can perform due to its impact on respiratory and digestive health.
As forage is known to be the highest source of dust in the stable environment, steaming the hay is the only way to ensure the forage you are feeding is not going to be the trigger for any short or long term health issues.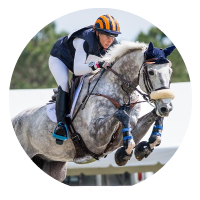 TEAM USA

CCI4* Event Rider
"When my 4* horse, Deniro Z, was diagnosed with gastric ulcers we knew that gut health for him was even more important then it ever was before. I immediately got in touch with Haygain ...his performance and health has improved and we now have all of our horses enjoying steamed hay every day"
Performance at peak level requires optimal musculoskeletal, cardiovascular and respiratory function along with appropriate diet (in particular forage) and good psychological condition. External factors such as the weather conditions and a competition environment are elements that are unpredictable and unmanageable.
What can be managed is a horse's stable environment and the quality of the forage. Clean, palatable and hydrating forage is a key requirement to keep horses in top condition.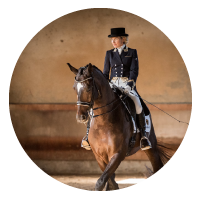 FRENCH PARA
Dressage Team Rider
"Szekit doesn't have a respiratory problem but as a high performance competition horse the reduction in the dust and bacteria in his feed with the steamed hay allows him to perform at his best".
A study at the Royal Agricultural University, Cirencester, showed that 25% of people working with horses have a diagnosed respiratory condition such as asthma, not to mention all the hay fever suffers.
Not only will steamed hay help your horse with a respiratory condition it will also help you!

Veterinarian & GP Dressage Rider
"I never want to go back to soaking hay again; as an asthmatic and an athlete myself, I cannot stick my nose in a regular bale of hay, but I can in a bale that has come out of the Haygain machine!"
Forage is known to be the biggest source of dust in the stable environment. By steaming hay, 99% of this dust is eliminated which helps to prevent associated health issues and reduces the need to call out your vet.
Steamed hay is also highly palatable meaning less waste.An epidemiological study found respiratory problems in race horses to be the second highest reason for lost training days.
A dusty stable environment can have financial implications; not just in lost training days but vet bills too.
US Racing Trainer Breeders Cup Winner
"I use my Haygain to steam quality hay for my race horse. It gives me confidence when we perform post race scopes and see that the trachea is staying clean and clear. Haygain has helped us to minimise the amount of medication used."

Steaming hay drastically reduces water consumption. Filling a container for soaking hay typically uses 50 - 250 litres. The sheer volume of water used has an impact not just on water bills, but also on the environment.
Post-soak water is contaminated with bacteria, mould, WSC, proteins and minerals which leach out o f the hay, making it an environmental pollutant which must not be disposed of in storm drains.
Haygain steamers use approximately 4 ½ litres of water per cycle and produce no environmental pollutants. Steamed hay is also highly palatable meaning horses dont waste as much

"Wish we had bought one sooner. The horses love it! Horses which you used to be on soaked hay for health reasons, do very well on the steamed hay. Very economical on water compared to soaking and so easy to use. Would never go back to soaking. A fantastic product, Thank You!"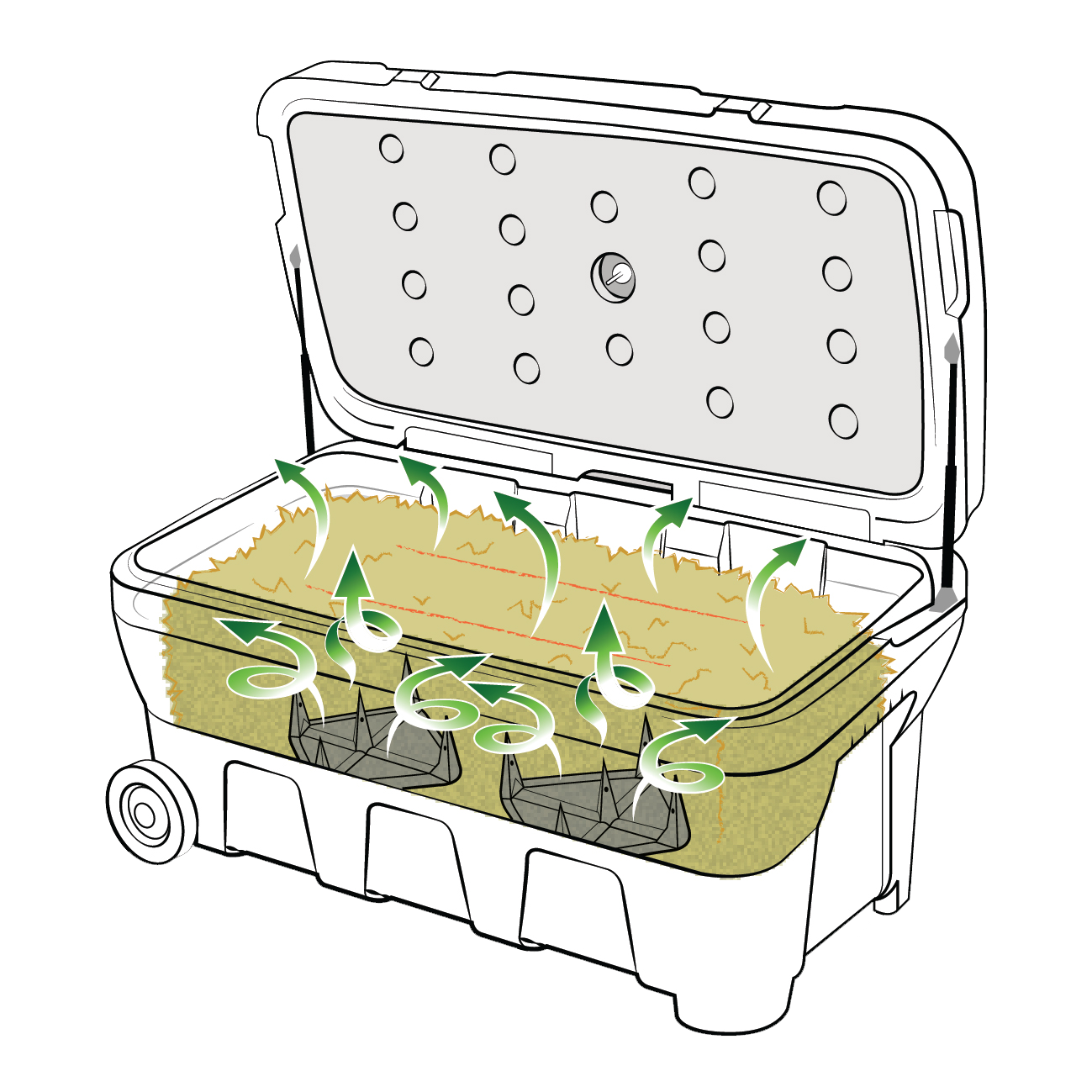 Want to know how it works?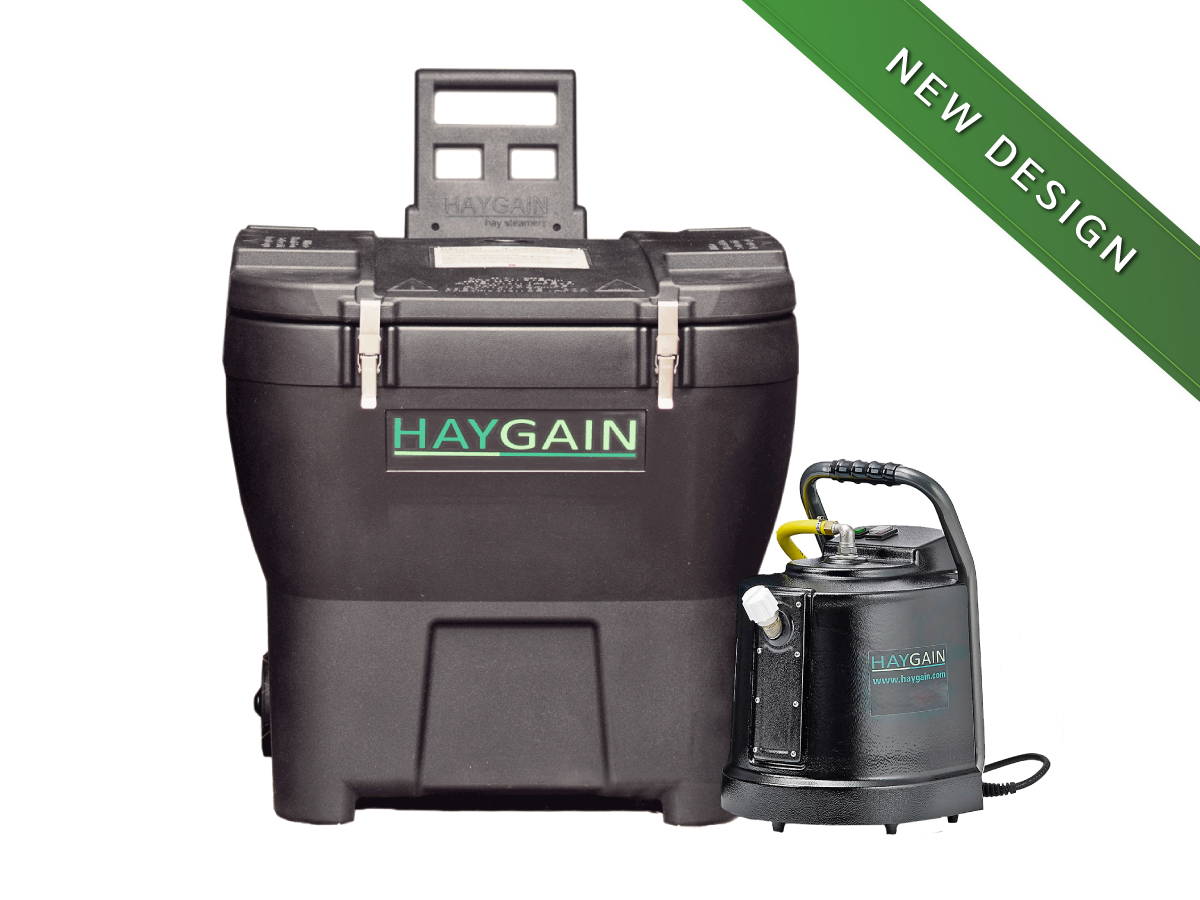 More Benefits of Steaming Hay
Performance and being good for you, your wallet and the environment are just a few of the many benefits of steaming hay with Haygain. Haygain Steamers eliminate 99% of dust, mould, bacteria and fungi but maintain the nutritional value and increase the water content of the forage.